Laboratory, Kyiv, Ukraine
C-14 lab is active in field of Radiometrical dating since 1994.
It is listed in RADIOCARBON (radiocarbon.org) annual lists since 2000.
It operate benzene production line produced in Ukraine together with Quantulus 1220 spectrometer.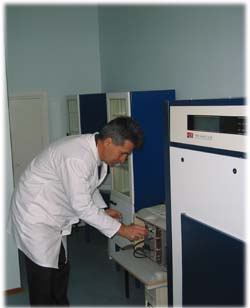 Dr. Mykhailo Buzynnyi
also known as Michael Buzinny

Bsc, 1986; PhD, 1994;
Doctor of Sciences, 2010.

Location:
02094, 50 Popudrenko, Kyiv, Ukraine.
Room Number: 6, 7, 13, 14, 15
Telephone: 380 44 5137074
Mobile: +380974528713
---
Mykhailo Buzynnyi scientific papers includes mostly application of LSC (liquid scintillation counting) and for environmental purposes.
Those are artificial and natural radioactivity.
Radionuclides are: tritium, radiocarbon, radium-226, radium-228, radon-222, lead-210, polonium-210, plutonium-241, plutonium-238,239, americium-241, ...


Radiocarbon dating laboratory (Kyiv / Ukraine). Contacts >
---
A Sample trace in Lab.
Complete chemical laboratory set used for sample preparing while radiocarbon dating.
First photo (below) represents all set: carbide production, acethylene production, benzene production and purification.
Second photo shows carbide hydrolisis - production of acethylene connected to two benzene production modules. Sublimation unit at the end allws benzene purification.
---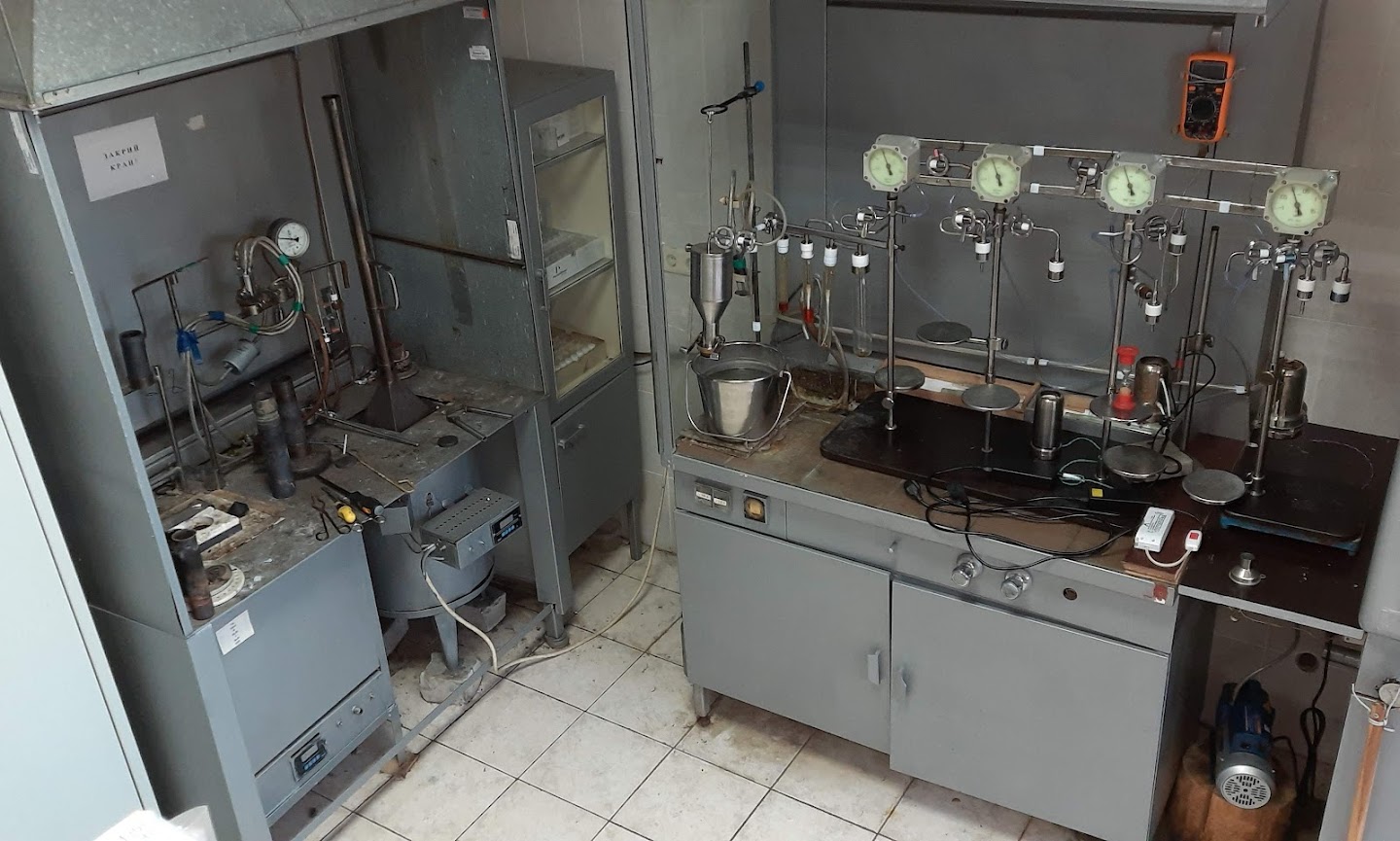 A Sample trace in Lab (Prepare of benzene). See more at:
Equipment set
Video set