Laboratory, Kyiv, Ukraine
C-14 lab is active in field of Radiometrical dating since 1994.
It is listed in RADIOCARBON (radiocarbon.org) annual lists since 2000.
It operate benzene production line produced in Ukraine together with Quantulus 1220 spectrometer.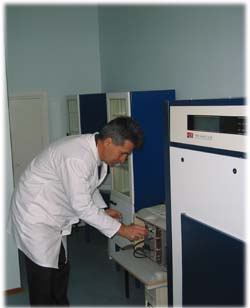 Dr. Mykhailo Buzynnyi
also known as Michael Buzinny

Bsc, 1986; PhD, 1994;
Doctor of Sciences, 2010.

Location:
02094, 50 Popudrenko, Kyiv, Ukraine.
Room Number: 6, 7, 13, 14, 15
Telephone: 380 44 5137074
Mobile: +380974528713
---
Mykhailo Buzynnyi scientific papers includes mostly application of LSC (liquid scintillation counting) and for environmental purposes.
Those are artificial and natural radioactivity.
Radionuclides are: tritium, radiocarbon, radium-226, radium-228, radon-222, lead-210, polonium-210, plutonium-241, plutonium-238,239, americium-241, ...

Dr. Mykhailo Buzynnyi. Recent scientific papers:
2023
Matrix approach for processing liquid scintillation spectra of 14C. DOI:10.1016/j.nima.2023.168411


Practical aspects of the application of cherenkov counting method with the correction of sample's color quenching DOI:10.32402/dovkil2023.02.040


TRACES OF 14C EMISSIONS FOR THE OPERATION PERIOD OF TWO UKRAINIAN NPPS: RIVNE AND CHORNOBYL DOI:10.1017/rdc.2023.3


Isotope composition of groundwater and surface waters in the area of the Dombrovsky quarry of Kalush-Golinsk deposit of potassium salts DOI:10.1016/j.jenvrad.2022.107083


2022
Thermodynamic Modeling of 90Sr Migration with Alkaline Groundwater at the Chornobyl NPP Industrial Site DOI:0.3997/2214-4609.2022580192


Generalized Data for 20 Years of Radon-222 Monitoring in Drinking Water of Ukraine DOI:10.32918/nrs.2022.4(96).04


Methods for analyzing the hydrogeological characteristics of the aquifiers in the vicinity of the Chornobyl nuclear power plant. In: Use of isotope hydrology to characterize groundwater systems in the vicinity of nuclear power plants. Results of coordinated Research Project (CRP) F33022, 2016-2020. p.p.165-179 DOI:10.5281/zenodo.6660381
Radiocarbon dating laboratory (Kyiv / Ukraine). Contacts >
---
A Sample trace in Lab.
Complete chemical laboratory set used for sample preparing while radiocarbon dating.

---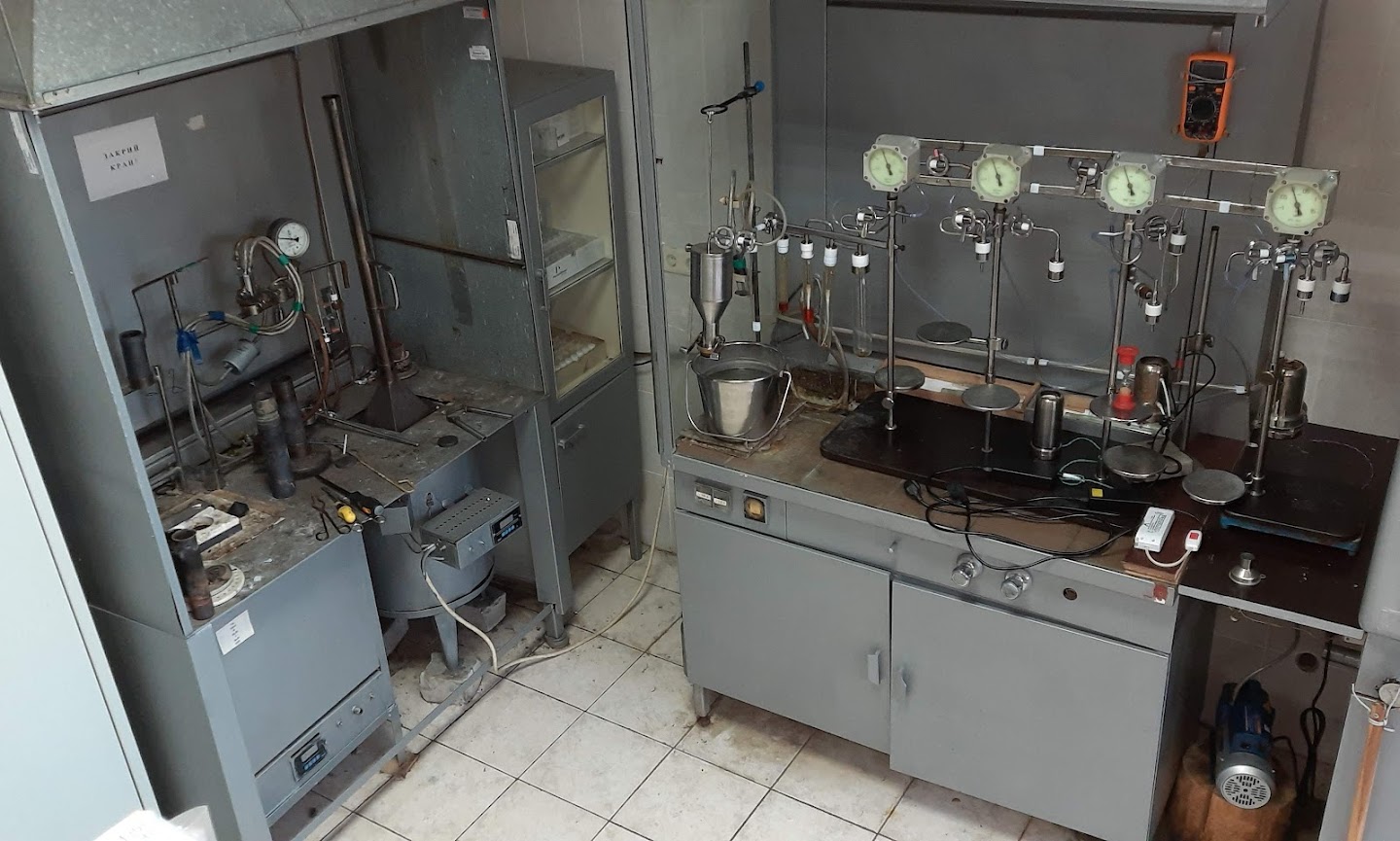 A Sample trace in Lab (Prepare of benzene).

See more:
Equipment set
Video set